We also provide grants supporting a wide range of local organizations and activities that touch every part of our community. Some of those recipients include:
A Step Beyond
Alzheimer's Association of SD/Imp County
Art Hatch
Assistance League Inland North County
Boys and Girls Clubs of Greater San Diego
California Center for the Arts
The Elizabeth Hospice
Escondido Choral Arts Foundation
Escondido Community Child Development Center
Feeding San Diego
Free Little Libraries
Interfaith Community Services
Meals On Wheels San Diego County
Neighborhood Health Care
Pacific Lyric Association Opera
Palomar College Foundation
Patio Playhouse Community Theater
Salvation Army
Second Serve
Young Leaders of Escondido
Coeur de Cuisine™ Making a Difference Locally and Internationally
The Coeur de Cuisine™ gourmet gala is our major annual fundraiser, and has become a social highlight throughout the North San Diego County region each year. This sophisticated fête features the finest chefs, vintners and brewers, and you will sample food, beverages and desserts from more than 40 different local businesses. Every year we award scholarships to Seniors from five local high schools: Escondido Charter; San Pasqual Academy; Escondido High; Orange Glen High; and San Pasqual High. Rotary Grants and Donations for Fiscal Year 2021-2022 included: $45,000 for Community Grants and Service Projects; $15,000 for Rotary International Grants and Polio Plus; and $45,000 for local Vocational and Youth Services.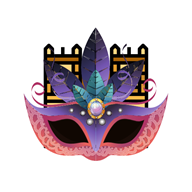 Our 2022 Coeur de Cuisine Honorees
Keith and Charito Richenbacher
The highlight of Coeur de Cuisine™ is honoring members of our community who best exemplify the Rotary ideal of Service Above Self. 
Keith and Charito's lives are filled with service, making them the perfect choice for honorees of Coeur de Cuisine 2020 and of this year's theme, "Celebration of Service."  Coeur means heart and you will see that Rotary and service to others have a very special place in theirs.